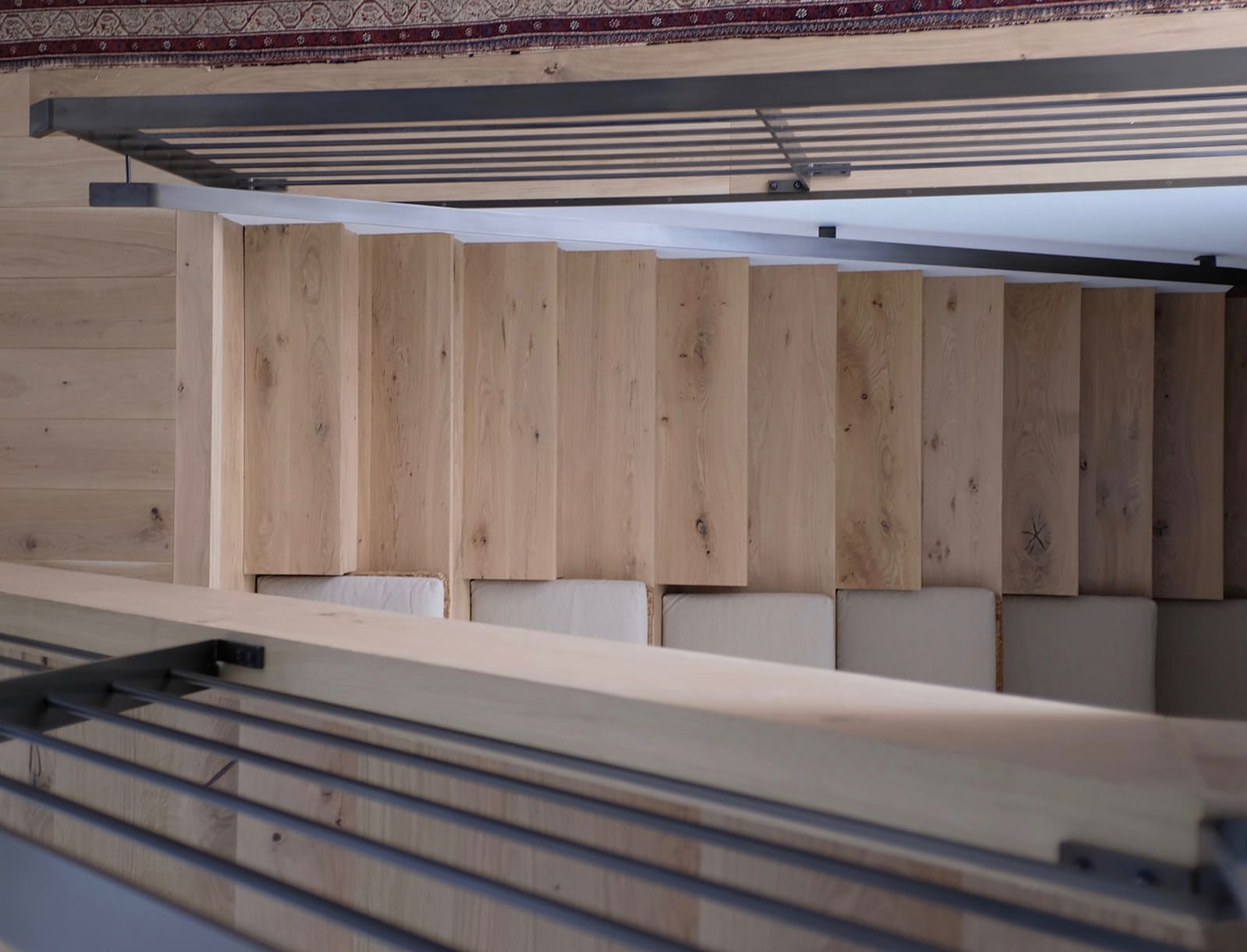 Dania Saragovia is an architectural and interior designer as well as a production designer, based in New York and working in the United States, Europe, and Latin America. Her approach to design is rooted in an ongoing exploration of color, texture, and materials.
A graduate of the Rhode Island School of Design with degrees in Architecture and Fine Arts, Dania highly values the creative process involved in each project - whether it be a film set, a residence, or a commercial space - for its potential to reveal and engage. She works closely with clients and directors to create spaces that are an expression of those who inhabit them.
Projects range from residential and commercial building, to films, tv series, commercials and music videos - each informing the other.
With a team of highly skilled fabricators, artisans and crew members, Dania's work achieves a superior level of detail and expertise - balancing function, beauty and craft.
Directors
Jonathan Van Tulleken
Tom kuntz
Isabel Coixet
Marielle Heller
Michael Williams
Siri Bunford
Nacho Gayan
Tim Piper
Jake Schreier
Lance Acord
Jessica Sofia Mitrani
Mikon Van Gastel
US
Steve Buscemi
Philippe Le Sourd
Tim Brown
Joaquin Baca - Asay
Alison MacLean
Sophie Caretta
Paul Arden
Cleo Sullivan
Sara Marandi
Paul Hunter
Hype Williams
Jaime De La Iguana
Clients
Facebook
Toon Blast
Verizon
Heineken
Airbnb
Nike
Secret
Dovato
Estée Lauder
Cosentyx
Autism PSA
Avon
Clairol
Silenor
Rembrandt
Choice Hotels
Volkswagen
Samsung
Gametap
FX
Rexona
Miller Brewing Co
Seat Leon
MasterCard
NYSE Phillips
Airbus
Films & TV Series
The Changeling - Apple TV Series - Art Director Colombia Unit
Learning to Drive - Feature Film - Production Designer
La Divanee - Short Film - Production Designer
Copland - Feature Film - Assistant to Production Designer
Henry Fool - Feature Film - Assistant to Production Designer
Illtown - Feature Film - Scenic Painter
Music Videos
Shakira & Alejandro Sanz
Maggie Estep & Lou Reed
Lenny Kravitz
Jennifer Lopez
D'Angelo